The term virtual reality, sometimes abbreviated as VR, refers to an exclusively digital environment, reconstructed using computers to simulate the actual reality and recreate it in a non-tangible manner. This reality is conveyed to our senses through the use of specially developed interfaces (consoles) that enable real-time interaction with everything happening within the virtual world. This exchange of information between humans and machines is primarily facilitated by computing devices, including visual headsets, tactile gloves, and auditory headphones, which provide complete immersion in the simulation.
Thanks to a high degree of multisensory immersion, the freedom to interact in virtual environments, and the emotional engagement that this technology induces, VR is particularly suitable for training and, in general, for simulating processes involving human action.
In summary, Virtual Reality is a realistic and immersive simulation of a digitally reconstructed environment, experienced and controlled through the use of specific devices.
If we were to draw a parallel, virtual reality could be likened to a dream.
Examples of How Virtual Reality Can Be Used
VR is becoming increasingly prevalent in both businesses and everyday life, whether it's in gaming or the medical field. Its applications are numerous.
For instance, in the field of interior design, some architecture and interior design studios present interior projects in Virtual Reality, allowing the client to virtually visit their future home without having to imagine it. At the same time, they can see, choose, and match colors, finishes, and furnishings independently.
In the medical field, VR can be used to visualize the activity and condition of organs in the body and to simulate virtual surgeries, enabling surgeons to study specific cases and prepare for procedures.
The Use of VR in Training and Workplace Safety
One sector where Virtual Reality has found significant application is education, and in this context, Immensive has developed a series of Virtual Reality applications for training and workplace safety.
Below is a list of the applications we have developed, which we invite you to explore:
Forklift VR Simulator: An immersive Virtual Reality forklift driving simulator that faithfully recreates forklift driving activities, offering 15 types of driving exercises.
Firefighter VR Simulator: An immersive Virtual Reality firefighting simulator that faithfully recreates fire extinguishing activities using a fire extinguisher.
Weld-VR Simulator: A welding simulator that allows users to perform realistic welding practices in Immersive Virtual Reality, reproducing the three most common welding processes (Smaw, Mig, Tig).
The Best Devices for Experiencing Virtual Reality
What are the best devices to use for experiencing Virtual Reality? Let's explore them together.
There are several technological implementations that require dedicated devices. However, they can still be categorized into two well-defined categories: devices that need to be connected to a PC and portable devices (Stand Alone).

Available in variants such as Pro 2, Pro 2 Headset, and Pro Eye. This high-end line of headsets offers among the best VR experiences.
Released in 2019 for developers, it is one of the more expensive but technologically advanced headsets available on the market. In particular, the Index controllers represent the pinnacle for those seeking maximum interactivity in the virtual environment.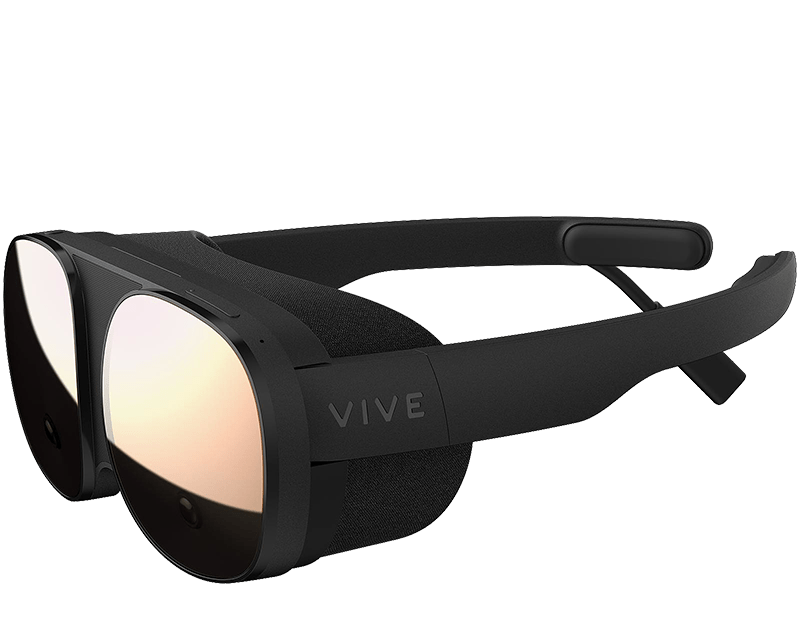 Also released in late 2021, this is a unique solution as it is a portable device that requires power through a cable, as it does not have batteries.
Released shortly after its PC counterpart in 2021. However, this device was not released for the consumer market and is only available for businesses.
Released at the end of 2020, this device is actually a hybrid solution. While it is portable, it can still be connected to a PC through a specific cable called Oculus Link.
Released in 2022. This is a standalone solution (it can also be connected to a PC for enhanced performance) that introduces mixed reality. Given its price and high performance, it is more oriented toward businesses than individuals.