Mixed reality, also known as hybrid reality (sometimes abbreviated as MR from English), is the result of the union of the physical world and the digital world: an evolution of the real environment in which virtual and physical objects coexist and interact with each other in real time. Reality is enhanced and empowered by elements that are not physically present but can be interacted with through sensors and specialized devices: MR headsets and smart glasses.
Mixed reality is a blend of AR and VR. It could be described as a more immersive form of Augmented Reality through the use of wearable devices.
Specifically, in MR, virtual objects are not simply overlaid onto the surrounding reality, but they are anchored to it, allowing the user to interact with them, creating a particularly dynamic experience. Its characteristics make it particularly suitable for the industrial world, remote assistance, and maintenance.
What's the Difference Between
Mixed Reality (MR) and Augmented Reality (AR)?
Let's further clarify the two concepts. Mixed Reality can be considered an enhanced version of Augmented Reality, let's see the major differences.
Augmented Reality interacts with reality through the screen of a phone or tablet, displaying features, functionalities, and uses of an otherwise inert object or product image.
Mixed Reality, on the other hand, takes the next step and, with the help of headsets and other supporting tools, allows you to view holographic representations of an object and directly interact with this digital version.
Areas of Application for Mixed Reality
The application areas of mixed reality are diverse, ranging from the medical field to architecture, from automotive to industry, with its distinguishing feature being versatility.
The same device can serve various purposes and roles within the same company. For example, in the industrial sector, the same technology can be used in different departments:
Production
Field Service
Marketing and Sales
Research and Development
Specifically, in the field of operator field assistance, where operations such as assembly and disassembly, repairs and maintenance, and scheduled inspections are carried out, the major uses can be identified as follows:
Allows company employees to follow step-by-step instructions for specific operations. The various steps are displayed in front of their eyes and above real-world objects.
Enables remote assistance through video calls. For example, during maintenance on an industrial machine, receiving remote support from experts located hundreds of kilometers away, with the ability to exchange information about procedures, record the sequence of activities, and send all this data directly to the holographic device.
The Best Devices for Mixed Reality Experiences
What are the best devices to use for experiencing Mixed Reality? Let's discover them together:
The second generation of Microsoft's standalone Mixed Reality headsets is designed and built for industrial, design, and healthcare use (launched in the USA at the end of 2019 and available in Europe since May 2020).
Presented by HTC at CES 2023 in Las Vegas, it is currently available for pre-order. A standalone headset for mixed and virtual reality dedicated to the consumer market, characterized by particularly compact dimensions, lightweight (625g), and advanced performance.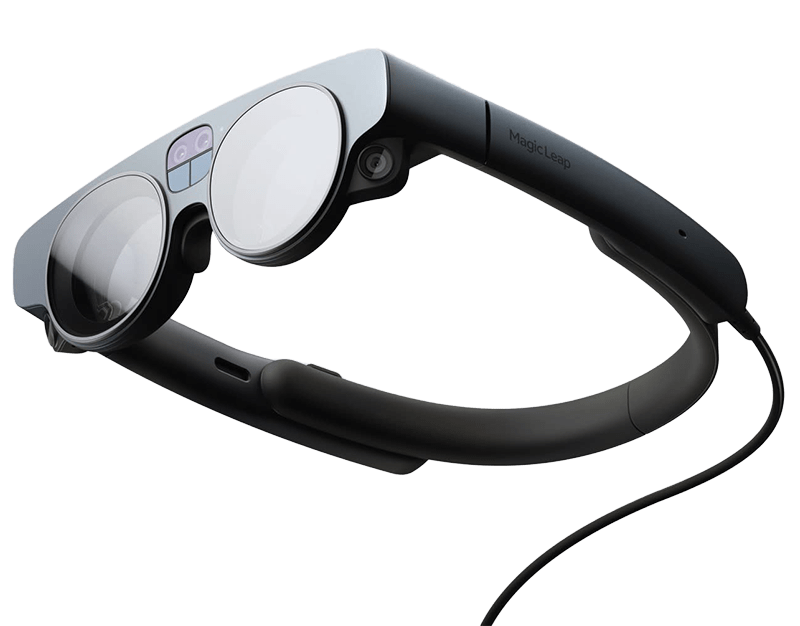 The second version of Magic Leap's Augmented Reality glasses (on the market since late 2022): they continue to be primarily aimed at developers and professionals. The most interesting part is that they include a series of updates, especially in design, making them much more practical.
Released in 2022. This is a standalone solution (it can also be connected to a PC for enhanced performance) that introduces mixed reality. Given its price and high performance, it is more oriented toward businesses than individuals.